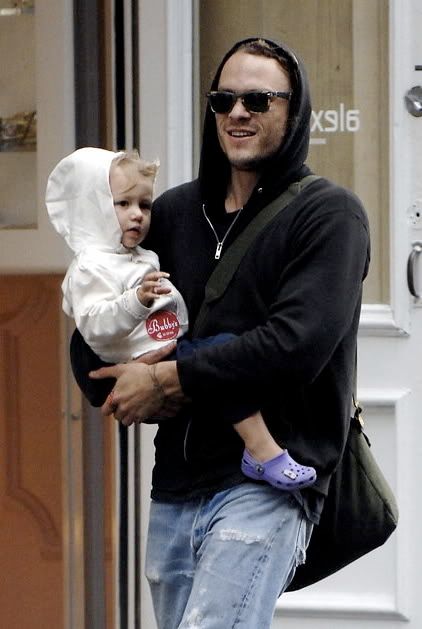 According to The Daily Telegraph, Heath Ledger's family believes it's possible he fathered a child at age 17 with a 25 year old woman. His uncle, Hadyn, spoke for the Ledger family. If that's the case, it appears - along with his daughter Matilda Rose - he didn't make mention of this child in his will either. The chance that either child was excluded from the will on purpose seems rather remote. He most likely thought he had all the time in the world to change his will - much like most of us do.
Many have been critical of Ledger's actions, especially now that there may be a 'secret love child' about, but chastising the late actor for things he did at age 17 might be a bit harsh. Without the details, it's hard to tell what was expected of him or if the mother even wanted him to be a part of the child's life. It's possible, since she was living with another man at the time, she was trying to keep the affair secret and let her 'man' believe he was the father. Besides, if the mother wanted Ledger in their life, this information would have come out a long time ago. She would have come forward, not his family. Who knows what Ledger's responsibilities to that child were?
Heath Ledger was like all of us, making the same mistakes as anyone else - the recreational drug use not withstanding. The fact he was a great actor doesn't change the fact that he was also human. This may come as a shock, but Ledger wasn't the first 17 year old kid to knock someone up and he definitely wasn't the last. Hey, JFK is considered a great president who died young, but he still cheated on his wife regularly. We hate it when we find out that our idols and heroes make mistakes. But it would be both stupid and naive to think otherwise.