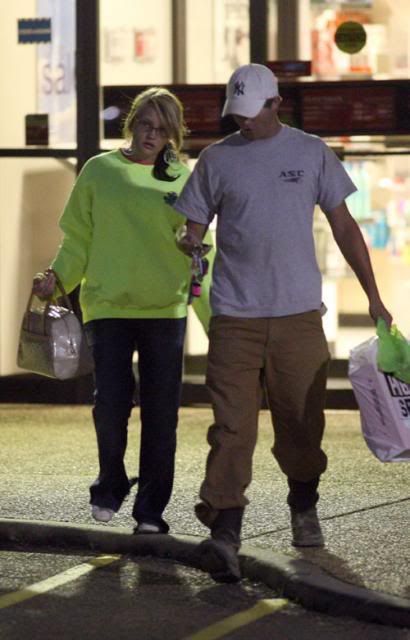 Yay, Jamie Lynn Spears won't be a 16 year old mother after all! She'll be a 17 year old mother!
Here she is with fiance Casey Aldridge leaving a Mississippi JC Penney. She looks more and more like Britney all the time. He looks like he just got off work, which is a good sign, in my opinion, that he intends to support his kid and not rely on Jamie Lynn's money.
Nonetheless, every time I see a picture of her these days, "Papa Don't Preach" rises up from the depths of my brain. And I don't even bother trying to stop it, because it would probably only be replaced with something worse, most likely Milli Vanilli.
Photo Source