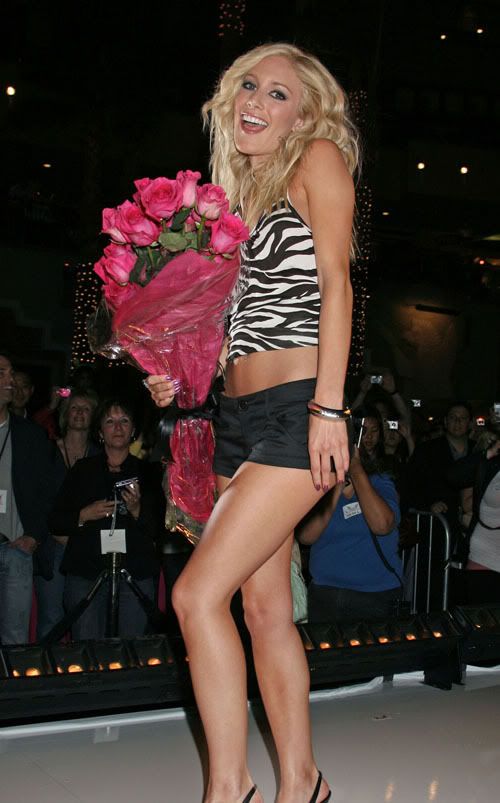 Here's a picture of Heidi Montag at last night's launch of Heidiwood - her new clothing line for Anchor Blue. Those flowers? Are from Spencer, who came out on stage and presented them to her with a kiss. I guess this week they're on again.
Heidi comments on the frequent use of a signature element of her line:
"I love zebra print!" she said. "I'm obsessed with it!"
This didn't need explaining - zebra is all over Heidiwood. She's wearing items from the line in this pic, and you can see more here. Some of this stuff is cute, especially the accessories. I like the blue tanktop and the beaded bangle bracelet. But it's nothing too exciting - largely like anything you could find at Target or Mervyns. This is not groundbreaking fashion, folks.
Heidiwood's tag line is "Welcome To La La Land," which is apt considering that Heidi looks like she's IN La La Land the vast majority of the time. The thing about her I don't get, though, is whether she's seriously that airheaded or whether her whole persona is a huge fabrication. What's your take? Tell us what you think!
Photo Source