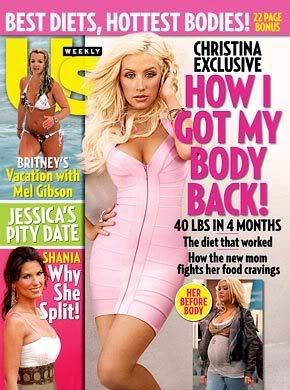 Christina Aguilera has revealed her bra size to Us Magazine.
"It's kind of hilarious! I've never fit into an E-cup before,"
E? That's big, but not THAT big. I worked in a specialty lingerie shop when I was in college, and we stocked bras as big as a 46G! You could carry around a basketball in one of those things. I once helped fit a woman in a FFF. I was traumatized for weeks afterwards!
Anyway, I'm sure Jordan Bratman is happy... not to mention baby Max....
Photo Source