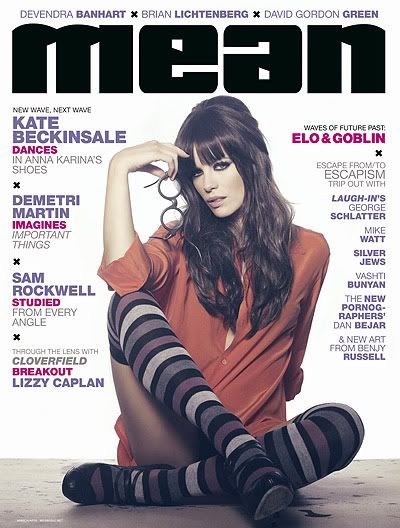 Kate's recent tribute to Anna Karina during a photo shoot for MEAN magazine showed how hot our former vampire hunting, WWII heroine can be in any time period. We know she thinks highly of her vagina, but her "Pharoah's Tomb" seems to have what she thinks are some - obvious - qualities that force her to shun raw fish. Amazing.
Who knew that Beckinsale would associate a yummy, fleshy, pink, fun food with sushi? Now, we suppose it's possible that others might find similarities between the two but it's news to us. Whatever you say, Kate. Keep steaming up those photo shoots and you could tell us peanut butter and chocolate taste great together and we'd believe every word.
"I can't do raw. I can't do sushi, even. Anything that has that vaginal quality to it. I'd rather an actual vagina than that, honestly."
Honestly, Kate...so would we.
Photo Source